Inquire Before You Wire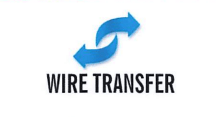 ALERT!
Wire Fraud is one of the fastest growing cybercrimes.
DON'T FALL VICTIM TO CYBER CRIME!
Always verify wiring instructions by calling a trusted number.
WIRING INSTRUCTIONS WILL NOT CHANGE.
Don't be a Victim of Wire Fraud!
Call Before You Wire, don't email! Confirm all wiring instructions by phone. Make sure the phone number is truly your title company's correct number.
Be Suspicious. Title companies will not ask to change wiring instructions.
Confirm It All. Ask your bank to confirm account numbers and names. Verify that the funds are received.
Forward your email responses ... don't "Reply". When responding to emails this ensures you are not responding to a crook posing as a title company.
What is wire fraud and how does it happen?
Wire transfers are a common and convenient way to send money especially for large transactions. It is also a favorite method for criminals to access your funds. Most commonly, a fraudster will gain access to an email account (most often free web-based email domains) to take on the identity of a party (email spoofing) to the transaction. Posing as the closing agent, real estate broker or lender, they then forge a person's email (creating a spoof email account that looks very similar) and other details about the transaction. The criminals will then send an email to the unsuspecting buyer and provide new wire instructions to deposit into the offender's bank account.
Another popular way to attack your transaction is through sending attachments in emails. When the attachment is clicked, malware that is installed can hijack the email providing access to the email system. This allows them to see who is going to be sending the funds and where they will be sent. The fraudster intercedes in the transaction to have the funds wired to another bank account.